Today we embark on our journey to Washington… Hopefully, anyway. It depends on how my appointment goes today.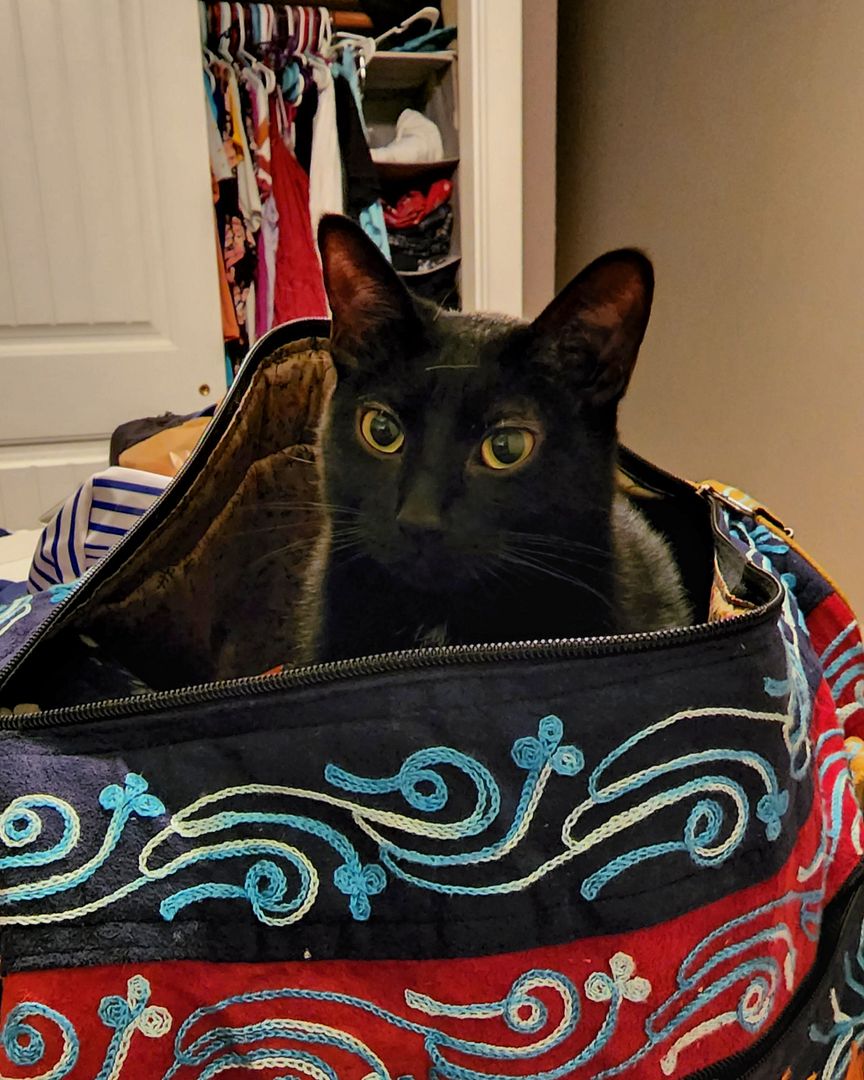 I logged into the patient portal yesterday and saw that I am scheduled tomorrow for another appointment… I was not aware of this appointment. I tried calling and of course, she probably figured she would wait until she saw me this morning.
So let's hope that it was a mistake or its an appointment for her to work on my stuff, or maybe I can do a telemedicine. Bleh, who knows.
Also, I think I sprained my thumb it hurts to use and bend it. ☹️
Here's a picture of Roux in my suitcase, telling me she wants to come with us 🥰