I never made ratatouille this week like I planned so I was going to make it today. The vegetables were old or almost old, so I decided to chop up just about everything we had (excluding the rotten ones, of course!) and throw everything in the slow cooker with some chicken chunks.
I'm usually not good at "making my own recipe," but this one came out pretty good! My boyfriend added extra salt, but I thought it was perfect the way it was. We both agreed that it was missing some kind of spice, but we can't figure out which one. If you end up making something and adding in something else, please let me know! I did add red pepper flakes on top at the end to give it a delicious kick. 😋
You can choose whichever vegetables you want if you make this. But if you want to follow my recipe, this is what I used: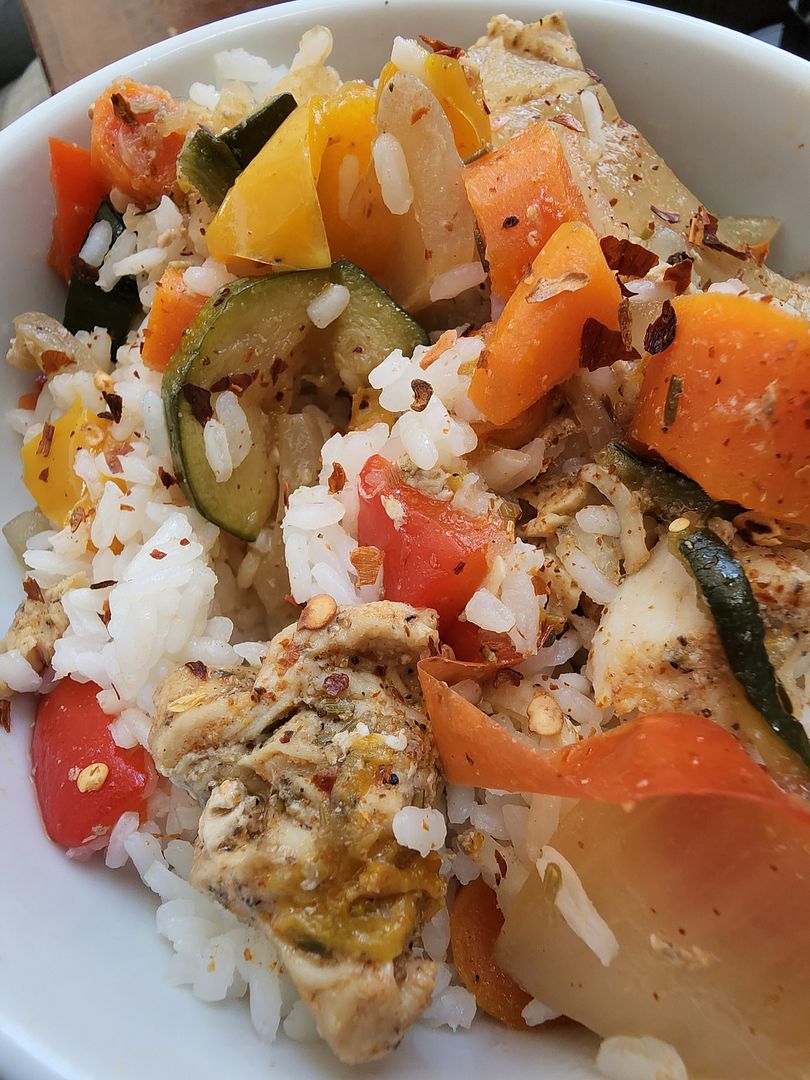 1 onion, large, chopped
1 red bell pepper, large
1 yellow bell pepper, large
1 zucchini, large
4 carrot sticks, medium
2 russet potatoes
1-2 pound(s) chicken breast (cut into chunks)
4 tablespoons olive oil
2.5 teaspoons salt
1 teaspoon black pepper
1 teaspoon paprika
2 teaspoons onion powder
2 teaspoons garlic powder
2 teaspoons dried rosemary
red pepper flakes for topping, optional
pair with rice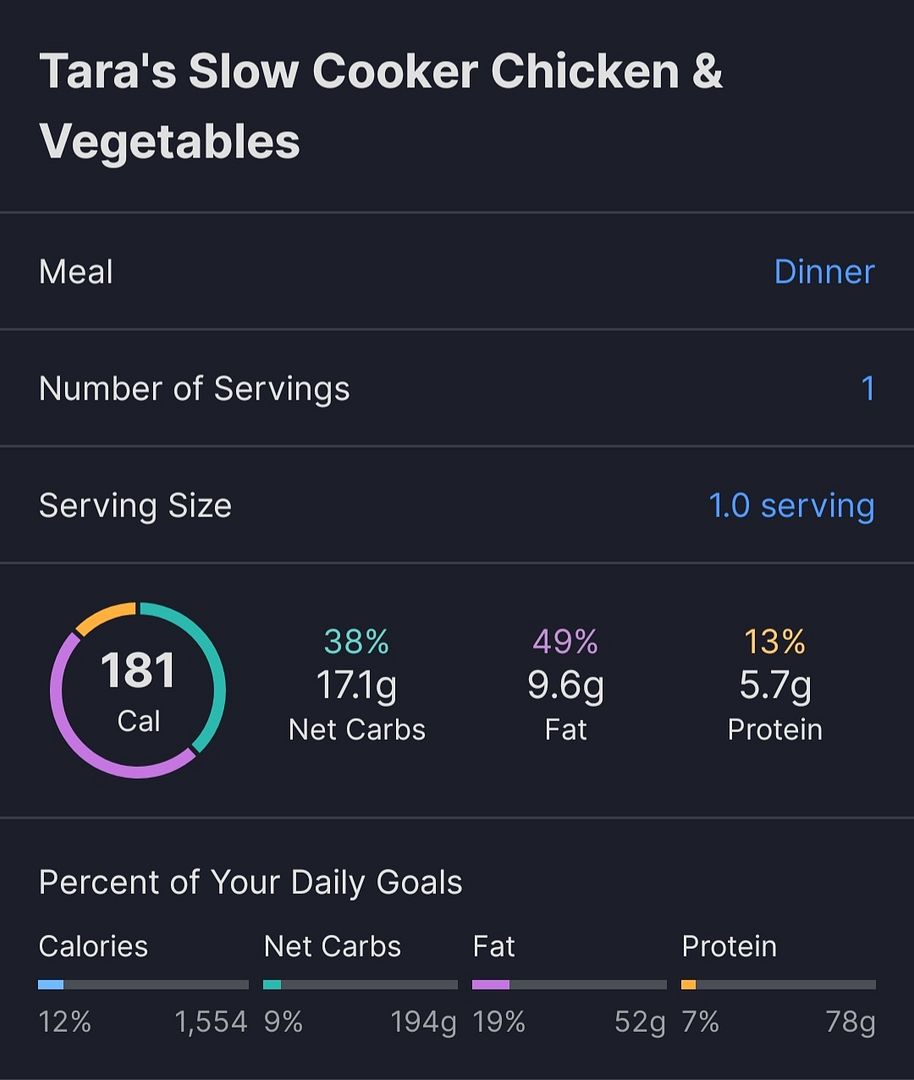 I chopped the veggies into bigger chunks, but you can chop them however you want. Remember that it will shrink in size while it slow cooks! – I always forget this lol.
Cook on the Low setting until chicken is cooked through and vegetables are tender or however you prefer them. I had mine on Low for about 4.5 hours, and then it sat on "warm" setting for another 1.5-2 hours.
I entered in the recipe into MFP and was very happy with the results! I wasn't quite sure serving size, so I said 6 servings. My boyfriend said this is a recipe that we should definitely keep. Let me know if you make it!
---
Follow me on social media: